MAZZO'S RECIPE CLUB RIGHT HERE
IT'S FREE
UPDATE: SEE MY NEW FREE VIP CLUB BELOW
SEE WHAT YOU CAN GET IN THE VIP SECTION
Get My Book "SECRET INGREDIENTS" Free for a Limited Time as a GIFT!
GET THIS BOOK NOW – FOR FREE CLICK HERE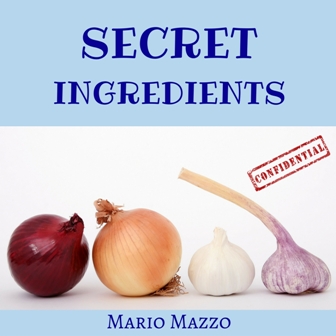 Club Members never have pay for the things they want!
There are now 2 great clubs offering goodies.
HERE'S WHAT YOU GET WITH THE REGULAR FREE CLUB
 MAZZO'S RECIPE CLUB
A FREE BOOK: My Mini Book Called "SECRET INGREDIENTS"
COOKING: Tips and Info sent out from time to time.
ALERTS: When new cookbooks are available to the public.
NOTIFICATIONS: For recipe improvements and when Digital Cookbooks are edited.
THERE ARE:
No Catches – We just want loyal members to spread the word of our great recipes.
No Spam – We hate spam and will NEVER give or sell your info to anyone.
No Pressure – Don't ever feel compelled to buy anything. Mario is cool.
No Commitments – You can always cancel anytime you like.
DON'T WAIT GET THE FREE BOOK FOR A LIMITED TIME
GET THIS BOOK NOW FOR FREE CLICK HERE